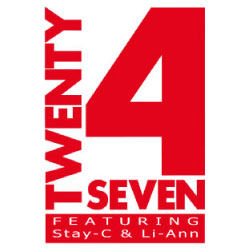 TWENTY 4 SEVEN
ft. Stay-C & Li-Ann
When in 1989 successful Dutch producer, remixer and owner of the "Twenty 4 Seven" concept Ruud van Rijen started with this dance group, he couldn't foresee it's enormous success both nationally and internationally. During the glory days, Twenty 4 Seven was Stay-C and Nance. After "It Could Have Been You" and "Are you dreaming," Twenty 4 Seven went back into the studios and recorded the single "Slave To The Music". This single became an enormous success, claiming the number 1 spot in Australia, Czechia, most Latin-American countries and South Africa, hitting Top 5 in Holland, Germany, Belgium, Denmark, Sweden, Norway, and Portugal and Top 10 in Finland, , Singapore, the Philippines and Thailand.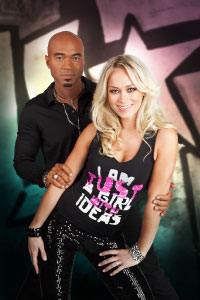 The next singles (Is it love, Take me away, Why don't you leave them alone, Oh baby) and album, also entitled "Slave To The Music", were just as successful and helped Twenty 4 Seven to become a worldwide top-act. In several countries all over the world Twenty 4 Seven received Golden and Platinum Awards for both singles and albums.
The third album, "I Wanna Show You", was released in December, 1994. The first single from this album, "Oh Baby", made it high in the charts in a big part of Europe. The second single "Keep On Trying" saw its release in March, 1995. The same year in which Twenty 4 Seven proudly received the Dutch Export Award of 1994. In spring 1996 they received a Golden Award for the album "I Wanna Show You" (South Africa) and double Platinum for the album "Slave To The Music" (also in South Africa).
After a period of 11 years of silence Ruud decided to revitalise the group. Stay-C is back and the new singer is Li-Ann. A new version of their biggest hit "Slave to the Music" is due very soon and the expectations are high!